Courses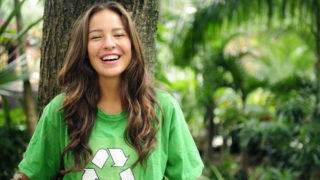 Undergraduate courses
SEG teaches sustainability units for several of the undergraduate programs at Curtin University, in collaboration with the Faculty of Science and Engineering and the Department of Environmental Biology. There is currently no undergraduate sustainable engineering course major available. However the following units are offered at undergraduate level:
Postgraduate courses
Download Timetable Semester 2, 2017
Why study at the Sustainable Engineering Group?
"One of the best decisions I've ever made was to complete my PhD with the Sustainable Engineering Group (SEG) at Curtin University. It was an exciting and rewarding experience for me to be part of Australian culture, life and education.
Even though it was tough doing my PhD away from home (Indonesia) and my family, the PhD journey changed my life, enhanced my vision, broadened my knowledge horizon and developed scientific research and networking skills.
I am truly thankful to my SEG supervisors who provided me with excellent supervision, technical advice and a wonderful collegiate working environment that enabled me to achieve my PhD degree in remanufacturing and sustainable manufacturing systems. I am very grateful for their support.
My PhD journey has strengthened my mission in pursuing academic career opportunities and of course with a strong interest in sustainable engineering education and development."
Yun Arifatul Fatimah, ST. MT. PhD (August, 2017)
---
"I decided to study the MSc Sustainability Management with SEG to complement my undergraduate degree (BSc Environmental Biology), and increase my versatility for a future in the environmental and sustainability science fields. Specifically due to the holistic nature that an MSc in Sustainability Management necessitates, and the multidisciplinary aspects that comprise sustainable development. Although I may lean more to the environmental stewardship aspects of sustainability, the course has given me a broader perspective and appreciation for the social and economic issues which must also be strategically managed in the pursuit of a more sustainable future for ourselves, and our world.
SEG endeavours to provide real world experiences, high quality education, and opportunities for its students. As part of my thesis component, SEG has given me the opportunity to apply my learnings to a funded research project on adding value to agricultural by-products and reducing waste for the horticultural industry north of Perth. The practical experience and networking opportunities I will gain from this project will be highly valuable for furthering my career and improving my employability in sustainable management. I am extremely thankful to the Sustainable Engineering Group for the opportunities they have given me."
Daniel Bishop (June, 2017)
---
"Having been an Environmental Consultant for 5 years, I found myself falling into the sustainability field as well. Now 4 years later, sustainability is where most of my work is focussed. Whilst my undergraduate studies in Environmental Science do compliment sustainability, I decided to obtain my Masters in Sustainability Management to build on my experiences, and improve and refine my capabilities in the area.
I have found this course offers a great insight into sustainability management, and has bridged the gaps between well-known and accepted theories with my experiences and on the job training. With classes promoting discussion, it has been great to learn from other people's experiences in different industries.
From what I have learnt so far, I have altered my approach to clients in the incorporation of sustainability management within their businesses. It has also allowed me to gain a further understanding in the theory behind some of the research I depend on in my work.
The staff at Curtin (SEG-Sustainable Engineering Group) are also very helpful and flexible, with some assignments adjusted to be more applicable to my field. This allows me to produce documents which I can then use in my workplace to further improve our sustainability practices. I have also found the lectures well up to date with industry practices, with staff well informed and experienced in their areas of expertise.
With the passion from both the lecturers and students in the classes, it allows for the course to be fuelled with both theory and practicalities. I have also found it to be a great sounding board in obtaining objective advice, based on the lecturer's experiences, as to how to improve my approach to others in promoting sustainable outcomes in business."
Amy Elkington (March, 2017)