Courses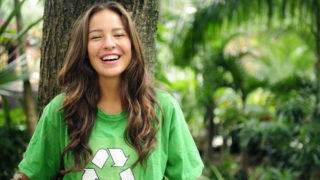 Undergraduate courses
SEG teaches sustainability units for several of the undergraduate programs at Curtin University, in collaboration with the Faculty of Science and Engineering and the Department of Environmental Biology. There is currently no undergraduate sustainable engineering course major available. However the following units are offered at undergraduate level:
Postgraduate courses
Download Timetable Semester 1, 2017
Why study at the Sustainable Engineering Group?
"Having been an Environmental Consultant for 5 years, I found myself falling into the sustainability field as well. Now 4 years later, sustainability is where most of my work is focussed. Whilst my undergraduate studies in Environmental Science do compliment sustainability, I decided to obtain my Masters in Sustainability Management to build on my experiences, and improve and refine my capabilities in the area.
I have found this course offers a great insight into sustainability management, and has bridged the gaps between well-known and accepted theories with my experiences and on the job training. With classes promoting discussion, it has been great to learn from other people's experiences in different industries.
From what I have learnt so far, I have altered my approach to clients in the incorporation of sustainability management within their businesses. It has also allowed me to gain a further understanding in the theory behind some of the research I depend on in my work.
The staff at Curtin (SEG-Sustainable Engineering Group) are also very helpful and flexible, with some assignments adjusted to be more applicable to my field. This allows me to produce documents which I can then use in my workplace to further improve our sustainability practices. I have also found the lectures well up to date with industry practices, with staff well informed and experienced in their areas of expertise.
With the passion from both the lecturers and students in the classes, it allows for the course to be fuelled with both theory and practicalities. I have also found it to be a great sounding board in obtaining objective advice, based on the lecturer's experiences, as to how to improve my approach to others in promoting sustainable outcomes in business."
Amy Elkington